Just like all of our services, our photography is fully customizable. Depending on your needs we can provide professionally edited single exposures or photos that consist of multiple exposures and created with advanced lighting and editing techniques. We have the ability to replace the sky and grass on exterior photos and we always remove camera reflections.
Arume creates video walkthroughs based on the needs and desires of your listing. Whether you want a single clip video showcasing the flow of a property or a Hollywood feel, we have you covered. We provide professional color grading, titles with listing information, royalty free music, and easy embedding links. Since we are a Zillow Certified, we upload the walkthrough to Zillow making it one less thing for you to worry about.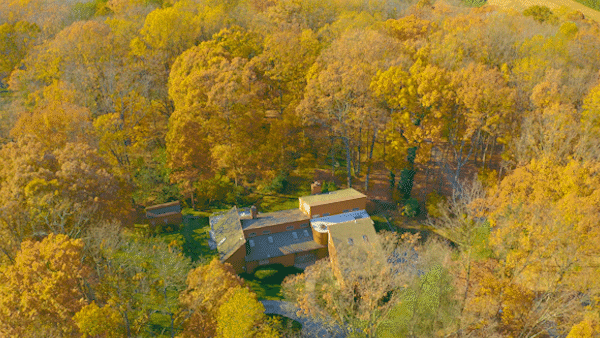 Matterport is the most advanced and compatible way to immerse potential buyers into their future home without having to leave their seat. We typically provide floor plans with all of our tours unless otherwise requested. 3D Matterport tours allow you to measure all aspects of every room while virtually walking through a property. Arume can provide exported images from the virtual tour if professional photography is not desired. We have the ability to give clients exterior scans and tags that label unique aspects of a home like marble counter tops or pocket doors. Most tours come with 3 months of hosting but can be customized to what you find fitting.
Aerial Photo & Aerial Video
First things first, we abide by all FAA regulations. Arume pilots are FAA Part 107 Certified and use registered drones which allows them to fly commercially. We use the best equipment in the industry to provide our clients with quality imagery that showcases properties from a birds eye view.
Our floor plans are detailed images with labels and dimensions of both finished and unfinished spaces. When used with our photography and single property websites, our floor plans are interactive which allows viewers to see where the photos match up in relation to the property.
Don't have the time or budget for staging? Virtual staging is an affordable way to show how to potentially use a vacant or unusual space and keep the viewer interested. Our virtual staging is realistic and can be customized to different styles like modern, contemporary, traditional, commercial office, and more.
Need to verify the square footage of your MLS listing? We can provide the official measurements of all finished spaces in the property using an accurate laser measuring tool.
If we are providing the visuals for your listing, why not have us write the listing description as well? We see the details of the property and what makes it unique.
More About Our

Virtual Tours
We create a single property website for your listing. This is a single location that includes photos that are optimized specifically for your MLS provider, video, interactive floor plans with hot spots, 3D walkthroughs, and statistics of your home including local communities. When you link your Virtual Tour to your MLS listing, you show up higher on search results and stand out from other listings.
Virtual tours are always included with every photo, video, and 3D Matterport order.
We are based in Frederick, MD and service the following areas. If your property is located outside of our service areas, please contact us and see if we can accommodate you for a small travel fee.
Frederick County, MD

Carroll County, MD

Montgomery County, MD

Howard County, MD

Washington County, MD
Arlington County, VA

Loudoun County, VA

Fairfax County, VA
​
We know that no two agents are the same and you don't treat any two listings the same. Whether you like using the same services for every listing or switch it up with every client, let us know what your plan is and we will work with you to find the best plan of attack while staying inside your budget.
Get a quote for your next listing or get pricing for your team of agents.